In Acunetix v13, we simplified the integration with the OpenVAS network scanner and you can now integrate directly using the Acunetix user interface.
Acunetix Premium on-premise customers can configure an unlimited number of free network targets.
Acunetix Online customers can configure up to n free scan targets where n is their license limit (essentially doubling their scan target quota). For example, a customer that has a license for 10 targets can configure additional 10 free network targets in addition to the 10 web targets allowed by the license.
All web and network vulnerabilities can now be easily managed from within the Acunetix user interface.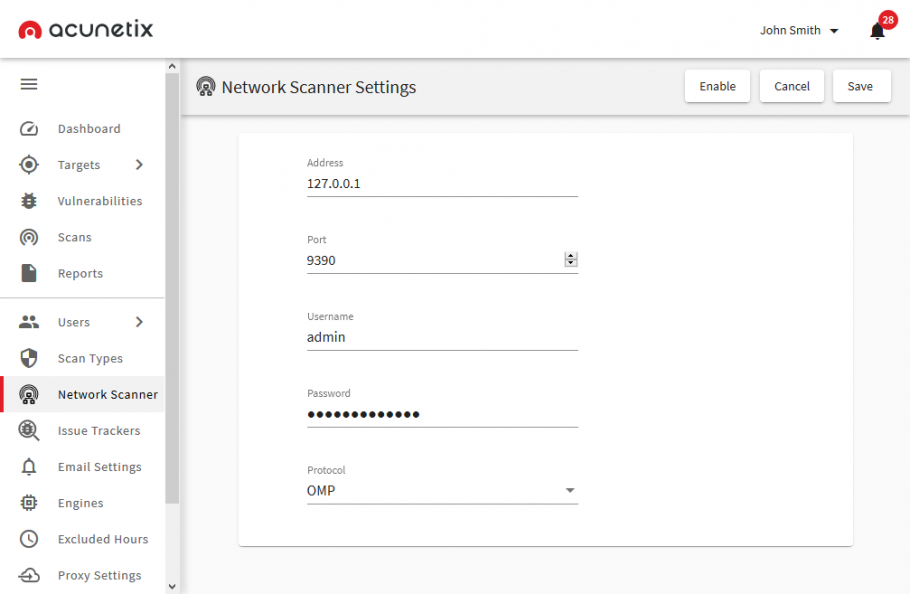 You can configure OpenVAS network scanner integration on the Network Scanner Settings page. You can find more information about this process here.
When you configure OpenVAS network scanner integration, you have an option to create targets that will only be scanned for network vulnerabilities (Network Scans only). You will not be able to scan these targets for web vulnerabilities.
Note that you can scan web targets for both web and network vulnerabilities.