When scanning a target, you might encounter a situation where the Status column of a scan shows a warning icon.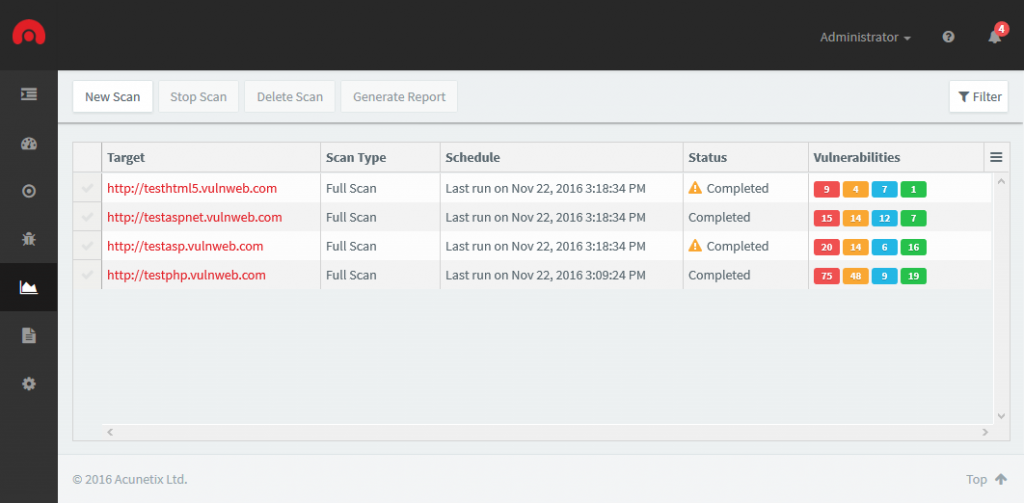 This generally indicates that the scan completed, however Acunetix encountered a problem while running the scan. Clicking on the Scan will provide more information on what happened.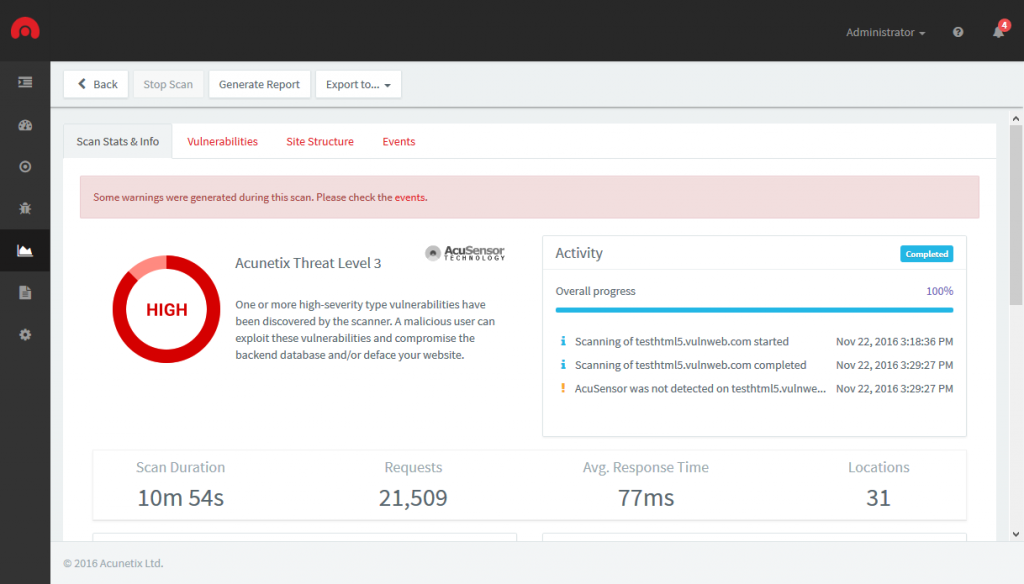 The Activity section of the Scan Stats and Info is a good start to troubleshoot such issues. In this case, Acunetix shows that AcuSensor was not detected, even though it was enabled for the site.
In addition, you can check the Events for the scan which shows additional debug information.
Get the latest content on web security
in your inbox each week.