WordPress is the most popular open-source content management system (CMS). According to
the latest W3Techs survey
, almost 60% of all CMS instances use the platform and 32.5 of all the websites on the Internet are WordPress sites. From the standpoints of deployment and usage, this is exciting: given its popularity, WordPress is well-documented and full-featured. But it also means attackers are constantly looking to compromise vulnerable WordPress installations and the web servers behind them. To stay one step ahead, you need Acunetix: a WordPress vulnerability scanner that you can trust.
Detect a Full Range of WordPress Vulnerabilities
Acunetix is a full-featured WordPress security scanner. Vulnerabilities that Acunetix can discover include:
Out-of-date WordPress versions, both WordPress core and plugins, that are missing critical security patches
Malware disguised as 3rd party WordPress plugins and WordPress themes
Weak passwords that can be used to launch a brute force attack
Names of WordPress users that can be used to compromise accounts or perform social engineering
Disclosure of publicly available wp-config.php files
Susceptibility to XML-RPC brute force attacks
These results can be used by operations and development staff to update and secure existing WordPress installations. If out-of-date or unfamiliar plugins are detected, the team can quickly make educated decisions about whether to update the plugins or remove them from the site. Security teams can also use the findings as a basis for further
penetration testing
.
Up-to-Date WordPress Vulnerability Database
When information about WordPress security vulnerabilities is released, attackers almost immediately begin to scan for sites with an outdated version of WordPress or with vulnerable plugins. Stopping attackers in their tracks requires both a strong ongoing WordPress security program as well as a timely response when vulnerabilities are announced.
From an ongoing perspective, Acunetix allows you to schedule frequent scans of your company's web presence, enumerate WordPress websites, and focus on instances that need to be updated or decommissioned. The Acunetix Continuous Scanning feature is particularly helpful with WordPress sites. With Continuous Scanning, Acunetix performs a full scan of the website once every week as well as a daily scan for critical vulnerabilities and sends you those findings immediately. As new vulnerabilities are added to the Acunetix vulnerability database, Continuous Scanning ensures that you are testing for those vulnerabilities as soon as they are known. This keeps you in front of attackers.
Scan reports can then be configured for different audiences to facilitate sharing vital security information and meet regulatory needs such as PCI DSS, HIPAA, or Sarbanes-Oxley. Our user interface allows security analysts to easily configure scans for individual vulnerabilities, allowing the team to quickly and easily identify WordPress sites that need immediate attention.
Content Management Systems and Beyond
Even if your business depends on WordPress websites, it may not be your only web platform now. If it is, it may not be your only one in the future. You may be considering a tool specific to WordPress, but Acunetix is more flexible. It is a full-featured web application security testing tool that will evolve with your infrastructure. It detects security issues in any web application: from CMS platforms like WordPress, Joomla!, and Drupal to custom-built applications.
Furthermore, Acunetix is technology-independent. Whether your web application is built using PHP, Ruby on Rails, Python, JavaScript, or any other language, you can trust Acunetix to enumerate the user input fields and find the vulnerabilities that the attackers are looking for. By choosing Acunetix now, you can ensure that your security team is using a full-featured web application vulnerability scanner, and that your business's web presence can remain secure through any future plans.
Recommended reading
Learn more about prominent vulnerabilities, keep up with recent product updates, and catch the latest news from Acunetix.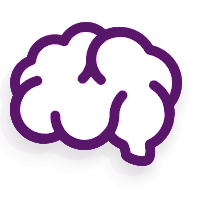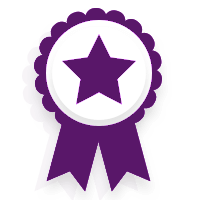 "We use Acunetix as part of our Security in the SDLC and to test code in DEV and SIT before being promoted to Production."
Kurt Zanzi, Xerox CA-MMIS Information Securtiy Office, Xerox
Read more case studies >