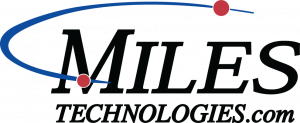 Acunetix is our vulnerability scanning tool of choice for situations where information security is a real concern and confidence in safety is key.
Acunetix has helped us to identify problems as well as to increase the trust level between the project and client, following years of pen tests.
Acunetix has helped us solve and improve application security. Thanks to Acunetix, we can eliminate potential attack vectors before publishing the application. With Acunetix, we also solved the challenges posed by an insufficient developer education level in the area of security.
Acunetix has improved the turnaround time for the process and has been a boon for the IT team.
Initially we were thrilled to run Acunetix to find and fix some rather large vulnerabilities we had no idea existed. Since then, we have moved to a more comprehensive strategy that includes multiple scan targets running in tandem with our software development lifecycle. When our customers ask us if our software is security tested, Acunetix gives us the confidence to say it is.
The primary advantage of Acunetix is that it helps us save time when testing.
The user-friendly UI is really helpful when scanning and Acunetix helps us avoid many false positives, saving us time.
It helps me find security vulnerabilities and suggests how to fix them.
Acunetix v12 is crazy fast and the concurrent scans went way up! I could only do 10 concurrent scans before, but now I am running over double the amount concurrently. This is a huge increase in performance and capacity. I was going to add 2 more worker scanners, but with v12 this is no longer necessary, saving greatly on our monthly costs. Also because of the way targets our now counted, my Target estimate has reduced considerably. Great Job!
We utilize Acunetix to more thoroughly assess internet-facing websites and servers. Acunetix helps us identify vulnerabilities in conjunction with other vulnerability scanning applications. Acunetix has been a more reliable application when discovering / determining different types of malicious code injection vulnerabilities (SQL, HTML, CGI, etc).
We use it to scan new application launches, and use it yearly to audit new development. It has allowed us to catch a vulnerability in a piece of software from a vendor.
Each new system is analyzed with Acunetix allowing us to fix vulnerabilities such as SQL injections or cross-site scripting.
We use Acunetix as part of our Security in the SDLC and to test code in DEV and SIT before being promoted to Production.
We use Acunetix for initial site enumeration and to ensure that we cover all common surface area and attacks with at least a minimum level of testing. Most of our testing is completed manually and we find logic issues, and so on, but occasionally we focus on difficult to find issues instead of simple issues, like a file upload flaw hidden in the corner of a site that Acunetix brings to our attention.
Acunetix runs a set of hundreds, if not thousands, of tricky tests, and builds up a list of very informative reports afterwards. The most important issues it finds, are Blind SQL injections and XSS. It also gives recommendations regarding less important, but still notable security parts and vulnerabilities, which could be present on a website. Here on miniBB, we have plans to co-operate closely with Acunetix also for the future releases of miniBB. We take care of our security and any corporate customers should do too. This scanner looks very promising and could protect your website from lots of problems even at this stage.
It's taken our penetration testing to a new level!
Acunetix has helped make our application stronger and given our clients the assurance that their data is safe.
Acunetix WVS surpasses other web application vulnerability scanners out there, both in terms of its ability to find vulnerabilities and reduce the false positives that I have to deal with. We use the consulting license and actually use it to help improve the security posture of many other organizations. While automated vulnerability testing is only one piece of the puzzle in app sec, it does its piece very well. This is why I have renewed my license for the 3rd year in a row.
As an all-in-one package for pen testing, it fulfils that duty well in an easy-to-use interface
Super easy to use and a must for your application testing arsenal.
Acunetix WVS gives the best of both; the automated and the manual testing tools.
One of the best vulnerability scanners for web applications out there!
We have found Acunetix WVS to be a valuable part of our SDLC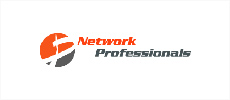 Acunetix has significantly cut down on the time it takes to identify web threats, assist us in vulnerability identification and allowed us to report factual security information quickly and effectively.
Acunetix has helped us eliminate vulnerabilities from our web-based software application to provide peace of mind to our customers.
Strong resource in the toolbox
Acunetix allowed us to easily satisfy the security requirements of our client.
Helped us identify and remediate vulnerabilities in our web applications quickly and easily.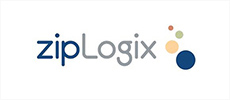 It has made our vulnerability testing part of the development lifecycle.
Basically we are brand new to Acunetix and already found SQL injection vectors so we want to expand to the sensor etc within the near future.
We mainly use Acunetix as a vulnerabilities scanner for our pentesting activities. This helps us to improve the product's security level and robustness.
Acunetix is the best scanner in the world, other scanners are just not as good. Acunetix helps me a lot in my job; it gives a detailed and accurate list of vulnerabilities with explanations on how to fix each one. Respect to Acunetix staff and software, nice work and keep it up!
Acunetix is one of the best tools I have ever seen on the market. It can detect security vulnerabilities very quickly. The error rate is really low. It also makes my work a lot easier thanks to its integration capabilities.
Acunetix scanning is an important step before every release to production as it can expose possible vulnerabilities introduced by new developments. It's way quicker, simpler, and more accurate than our previous solution for dynamic scans.
Best Web Application Assessment tool we ever used!
Acunetix has given us the ability to compete with the larger web development organisations on the security side of application development. Also giving us the confidence to not be fazed, when clients use their own pen test companies.
We use Acunetix to assess the security of web applications, which helps us discover new critical vulnerabilities on our websites.
Acunetix OVS has helped our organisation to ISO 27001 certification. Acunetix OVS is easy to use, comprehensive and provides excellent reports for each area of our business from management through to developers. Acunetix OVS instills confidence within our organisation and our customers.
Acunetix is the entry point for the process of accepting any new or modified web applications.
It has helped in carrying out security tests before applications are deployed into production.
Acunetix is a key point in our application's security strategy, it's integrated with the QA process, allowing us a cost effective way of detecting flaws that can be solved early within the development life cycle. Its toolkit also facilitates performing of manual tests. After trying many others, we can say that it is the fastest one and has the best relationship between findings and false positives.
Best web vulnerability scanner in the market!
Acunetix is a key component of Snapt security scans for clients as well as for internal use.
Acunetix allows us to improve the security of our web development.
Acunetix helps us assure our overall web security.
Easy to purchase, easy to use, effective results.
Perfect tool for regular security scanning.
Acunetix is a great tool for web application security with great small features for network audit.
The use of Acunetix WVS has allowed us to schedule regular automated scans on a host of sites under the Betfair Group umbrella, providing invaluable visibility in capturing vulnerabilities early in the SDLC.
The best web security software so far!
Acunetix OVS keeps our cloud secure for our customers.
It's a great tool that I've now embedded in the development life cycle here at work.
If you want to get the job done on time and make sure you don't lose your work due to unexpected crashes, then this is the product you want to rely upon. The results are presented in a structured manner which is very easy to navigate and can actually be productive when using the application. Last but not least, it is very easy to update and upgrade the application. No need to waste time like in other products in the market.
As a Penetration tester, Acunetix Web Vulnerability Scanner makes the most tedious and recurring tasks a breeze, cutting down on time requirement and raising the quality of the test by making sure I do not miss a single script or parameter. Acunetix Web Vulnerability Scanner is a complete frameset for web application penetration testing and vulnerability assessment, including the manipulation and forging of HTTP and HTTPS requests, fuzzing, brute forcing and automation. The integrated automation engine allows me to quickly create special customised attack scenarios directly onto an existing infrastructure.
We have hundreds of websites developed by different teams using different tools and coding techniques. Acunetix is my way to improve security posture and exposure of these websites to the world.
We use Acunetix to help our customers meet compliance requirements, and test newly developed applications.
We use Acunetix to scan all our products we deliver and it has helped us to improve our quality of code being released.
Having used Acunetix Web Vulnerability Scanner (consultant edition) since 2009, we find it an essential tool in protecting our interior critical system and helping our customers to protect their own systems. We had previously used IBM appscan, but have found Acunetix to have a more user friendly interface, be simpler to install, and runs faster. We use both Apache and IIS servers and technologies including PHP, .NET, C, Perl and Java, for which we have found Acunetix to be very effective. We also find it very well priced in comparison to its competitors."
Chunghwa Telecom is the largest telecommunications company in Taiwan and the incumbent mobile, PSTN and broadband carrier there, providing data service and intelligent networks. Listed on the New York Stock Exchange, Chunghwa Telecom was founded as a company on June 15, 1996 as part of the Republic of China government's privatization efforts. To-date the organization employs close to 24,000 employees.
I had used Acunetix Web Vulnerability Scanner (WVS) a couple of years ago to determine how much it could help my vulnerability assessment efforts, given I was formally trained to pen-test networks and hosts but knew little about web and database apps. I tested a few products, including some from HP and IBM. Having used Acunetix WVS further this year, I was especially impressed since it performed a remarkably detailed and capable scan with very little effort. Reporting is comprehensive, absent of too many false positives, and Acunetix WVS produces neat and understandable reports. The layout is intuitive enough to start basic testing and yet the product is wildly powerful, leaving you room to do so much more.
Acunetix OVS provides Vault GRC a trusted third party security audit of our web application's security.
Acunetix is an industry leading web security solution with lots of advanced features to scan modern websites or applications including SPA. It has several industry reporting formats including compliance reports and it really helps to make life easier for a user if used properly.
Acunetix has improved the turnaround time for the vulnerability management process.