Acunetix Web Vulnerability Scanner is used by companies worldwide. Click here to see others who trust Acunetix.
If you want to get the job done on time and make sure you don't lose your work due to unexpected crashes, then this is the product you want to rely upon. The results are presented in a structured manner which is very easy to navigate and can actually be productive when using the application. Last but not least, it is very easy to update and upgrade the application. No need to waste time like in other products in the market.
"Having used Acunetix Web Vulnerability Scanner (consultant edition) since 2009, we find it an essential tool in protecting our interior critical system and helping our customers to protect their own systems. We had previously used IBM appscan, but have found Acunetix to have a more user friendly interface, be simpler to install, and runs faster. We use both Apache and IIS servers and technologies including PHP, .NET, C, Perl and Java, for which we have found Acunetix to be very effective. We also find it very well priced in comparison to its competitors."

Chunghwa Telecom is the largest telecommunications company in Taiwan and the incumbent mobile, PSTN and broadband carrier there, providing data service and intelligent networks. Listed on the New York Stock Exchange, Chunghwa Telecom was founded as a company on June 15, 1996 as part of the Republic of China government's privatization efforts. To-date the organization employs close to 24,000 employees.
We use Acunetix Web Vulnerability Scanner in combination with other security solutions and pen testing tools to achieve PCI and SOX requirements.
Acunetix OVS provides Vault GRC a trusted third party security audit of our web application's security
We are very happy with the value Acunetix WVS brings to our organization.
The best web security software so far!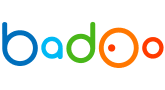 Acunetix is a great tool for web application security with great small features for network audit.
Acunetix OVS keeps our cloud secure for our customers.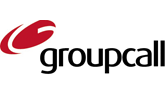 Acunetix has proven to be an extremely reliable, useful and time saving tool, which assists our business in maintaining our ISO/IEC 27001:2013 accreditation. Our developers love the detail within some of the reports and the management summaries are also valued.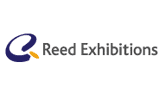 It's a great tool that I've now embedded in the development life cycle here at work.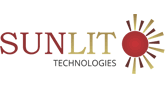 …Great functionality with higher performance, faster speed, lower number of false positives. Support for HTML5 websites is fantastic…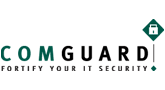 …impressive to work with … to have such a tool that can scan for numerous vulnerabilities to keep our website and server safe is like a boon. The scanning options and the reporting tools are extremely intuitive which will help in analyzing more bugs/vulnerabilities during the scan with DeepScan technology and support for mobile-friendly websites we can help developers and security people design their websites in a much more secure way …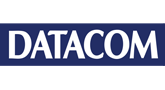 I had used Acunetix Web Vulnerability Scanner (WVS) a couple of years ago to determine how much it could help my vulnerability assessment efforts, given I was formally trained to pen-test networks and hosts but knew little about web and database apps. I tested a few products, including some from HP and IBM. Having used Acunetix WVS further this year, I was especially impressed since it performed a remarkably detailed and capable scan with very little effort. Reporting is comprehensive, absent of too many false positives, and Acunetix WVS produces neat and understandable reports. The layout is intuitive enough to start basic testing and yet the product is wildly powerful, leaving you room to do so much more.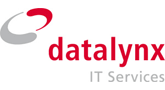 As an independent web application vulnerability and penetration testing consulting company, Datalynx has invested significant amount of time and resources to offer our customers state-of-the-art professional service in this field. Acunetix was chosen as a major commercial testing tool after comprehensive research and testing period before the service was launched to the public. Now, when our service is well established and stabilized, we can say that the choice was the best possible. Acunetix is fast, reliable, flexible and able to minimize false positive and negative findings. AcuSensor technology also brings us a completely new kind of tool for testing, which helps us to identify otherwise hard to find security vulnerabilities in our customer target systems.In addition to traditional web application security testing, Acunetix has proven its power and flexibility to quickly identify major risks in an environment such as SharePoint, PKI and Citrix. Automated testing with fully configurable attack vectors by Acunetix brings our customers added value and help them to protect their most valuable information assets.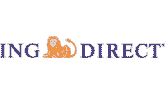 Acunetix is a key point in our application's security strategy, it's integrated with the QA process, allowing us a cost effective way of detecting flaws that can be solved early within thedevelopment life cycle. Its toolkit also facilitates performing of manual tests. After trying many others, we can say that it is the fastest one and has the best relationship between findings and false positives.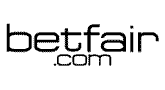 The use of Acunetix WVS has allowed us to schedule regular automated scans on a host of sites under the Betfair Group umbrella, providing invaluable visibility in capturing vulnerabilities early in the SDLC.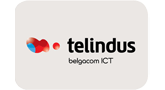 As a Penetration tester, Acunetix Web Vulnerability Scanner makes the most tedious and recurring tasks a breeze, cutting down on time requirement and raising the quality of the test by making sure I do not miss a single script or parameter. Acunetix Web Vulnerability Scanner is a complete frameset for web application penetration testing and vulnerability assessment, including the manipulation and forging of HTTP and HTTPS requests, fuzzing, brute forcing and automation. The integrated automation engine allows me to quickly create special customised attack scenarios directly onto an existing infrastructure.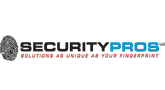 Acunetix Web Vulnerability Scanner is one of our most useful tools in discovering security holes. It's a great product with a great support staff.