Acunetix 360 is an enterprise-class web vulnerability assessment and web vulnerability management solution. At its core lies the ultra-fast Acunetix web vulnerability scanning engine. Acunetix 360 is designed to be a part of any enterprise environment by providing multiple integrations as well as options to integrate within custom contexts.
Why Choose Acunetix?
Acunetix is the
pioneer
in web security, being the first company to create a specialized web vulnerability scanner. Pure specialization and unparalleled expertise allowed our team to build a unique product that has proven itself in many environments.
Acunetix is perfect for enterprises because it strongly focuses on performance. The engine itself is built using C++, making it one of the fastest solutions on the market. You can also use multiple Acunetix engines, either as part of a local deployment or a hybrid cloud. Additionally, Acunetix is continuously working on finding ways to discover vulnerabilities using as few requests as possible, which limits the load that scanning can have on resources.
The high performance of the Acunetix engine goes in line with a very low number of false positives. According to independent benchmarks, Acunetix achieves one of the lowest false-positive rates on the market. This guarantees scalability, as resources are not wasted on finding nonexistent problems.
Acunetix understands that an out-of-the-box solution may be difficult to use in a complex environment such as that of an enterprise. That is why we work together with our customers to make sure that Acunetix fits well in their landscapes. This includes support with implementation and deployment as well as customizing the solution if needed.
Why Acunetix 360?
Acunetix 360 was designed to become a part of your complete cybersecurity environment and work with many other solutions. You can deploy Acunetix 360 either locally using
Linux
or as a
cloud
service and use it along with other security tools to get even better protection from web threats. Thanks to very high performance and extensive integration options, you can improve security without overloading your resources.
Acunetix 360 uses a unique web-based dashboard that is designed for enterprises and optimized to help you manage a large number of assets. It includes detailed information for analysts as well as executive views and reports, which help you assess your security posture.
Acunetix 360 user management can be integrated with Active Directory. Vulnerability management can also be integrated with Jira, Jenkins, GitLab, GitHub, TeamCity, Azure DevOps, Slack, and more platforms. Integration is very easy and can usually be achieved within a couple of minutes. Acunetix can even help you by building a custom API for an atypical environment.
The unique Acunetix 360 continuous discovery engine uses crawler technology pioneered by search engines to find assets that may belong to your enterprise. It gathers information from domain names, domain registration information, SSL certificates, and more, and presents it to you as potential scan targets.
How to Benefit from Acunetix 360?
Acunetix believes in
SecDevOps
– including security as part of the culture. Acunetix 360 helps you achieve this by making it easy for non-security personnel to consider security in their everyday work. As such, using Acunetix 360 you can improve your overall security stance – not only find and fix vulnerabilities but also
prevent
them in the future.
When you include Acunetix 360 scans in your CI/CD pipelines, your software engineers receive detailed reports if they introduced any security vulnerabilities into code. These reports include remediation suggestions. Since false positives are rare, engineers are not frustrated and can continuously improve their security-related skills.
Thanks to the high performance of Acunetix, CI/CD pipeline scans have a minimal impact on the speed of delivery and can easily be performed together as part of comprehensive test suites, including similar scans based on other products.
You can use two-way integration with selected issue trackers to automate security scanning even further. Your issue tracker can initiate a scan after the issue status is changed so that the engineer immediately knows if they introduced a security vulnerability.
Recommended reading
Learn more about prominent vulnerabilities, keep up with recent product updates, and catch the latest news from Acunetix.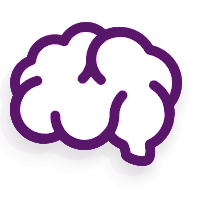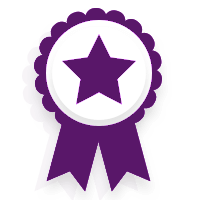 "We use Acunetix as part of our Security in the SDLC and to test code in DEV and SIT before being promoted to Production."
Kurt Zanzi, Xerox CA-MMIS Information Securtiy Office, Xerox
Read more case studies >