Web vulnerabilities are common and keeping sites safe requires being proactive – simply using HTTPS, TLS, and a web application firewall doesn't eliminate security vulnerabilities. Using a
free demo of our website vulnerability scanner
makes it simple to find and fix security issues in all your websites and
external websites
.
Check Your Website for Common Risks
Use an online vulnerability scanner to test websites for threats to web application security without installing any software. Look for a tool that has the capability to examine ASP.NET, Java, and PHP backend code whilst the application is in execution, whilst simultaneously testing complex single-page application (SPA) frontends rich in JavaScript and HTML5 technology. This is possible thanks to technologies such as
Acunetix AcuSensor
and
Acunetix DeepScan
built into Acunetix. Its security scanning checks for over 6500 web application vulnerabilities including:
SQL Injection, including Blind SQL Injection
Cross-site Scripting (XSS), including advanced DOM-based XSS
Server-side Request Forgery (SSRF) and host header attacks
Check Your Website for Threats from Libraries and Other Components
Your website security can also be threatened by vulnerabilities in open-source libraries and frameworks. Acunetix looks for vulnerabilities in both your and third-party code such as:
Known risks in WordPress core, themes, and plugins
URLs linked to phishing and website malware
Vulnerabilities in RESTful and SOAP APIs whether they're using JSON or XML
Acunetix Premium uses the OpenVAS scanner to find external network vulnerabilities like open ports and server misconfigurations.
Create a Plan to Audit Your Website
With so many potential website security vulnerabilities, it's important to have a plan to make sure your vulnerability management efforts are effective. You don't want to become aware of a hacked website when it is too late. Use the Acunetix online website vulnerability scanner to make it easy and effective to comprehensively scan your website:
Amongst the industry's highest vulnerability detection rate with the least number of false positives and proof of exploit, ensuring you don't waste time chasing non-existent problems and can focus on closing real security holes
Check test results in comprehensive scan reports that identify issues (tracking down to the line of code causing them when using AcuSensor)
Integrate Acunetix with Atlassian Jira, GitHub, GitLab, Bugzilla, Microsoft TFS, Mantis, and other bug tracking tools to make it easy to manage remediation
Use comparison reports to verify that web vulnerabilities have been properly corrected
Frequently asked questions
Recommended reading
Learn more about prominent vulnerabilities, keep up with recent product updates, and catch the latest news from Acunetix.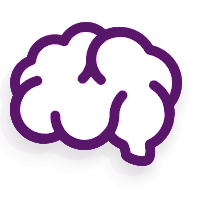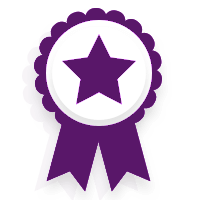 "We use Acunetix as part of our Security in the SDLC and to test code in DEV and SIT before being promoted to Production."
Kurt Zanzi, Xerox CA-MMIS Information Securtiy Office, Xerox
Read more case studies >