The scan results of a web scan includes the Site Structure identified and scanned by Acunetix. This can be accessed from the Scan Results page > Site Structure tab. Click on the folder icons to expand the site structure. Acunetix will show the vulnerabilities identified on the file or folder selected.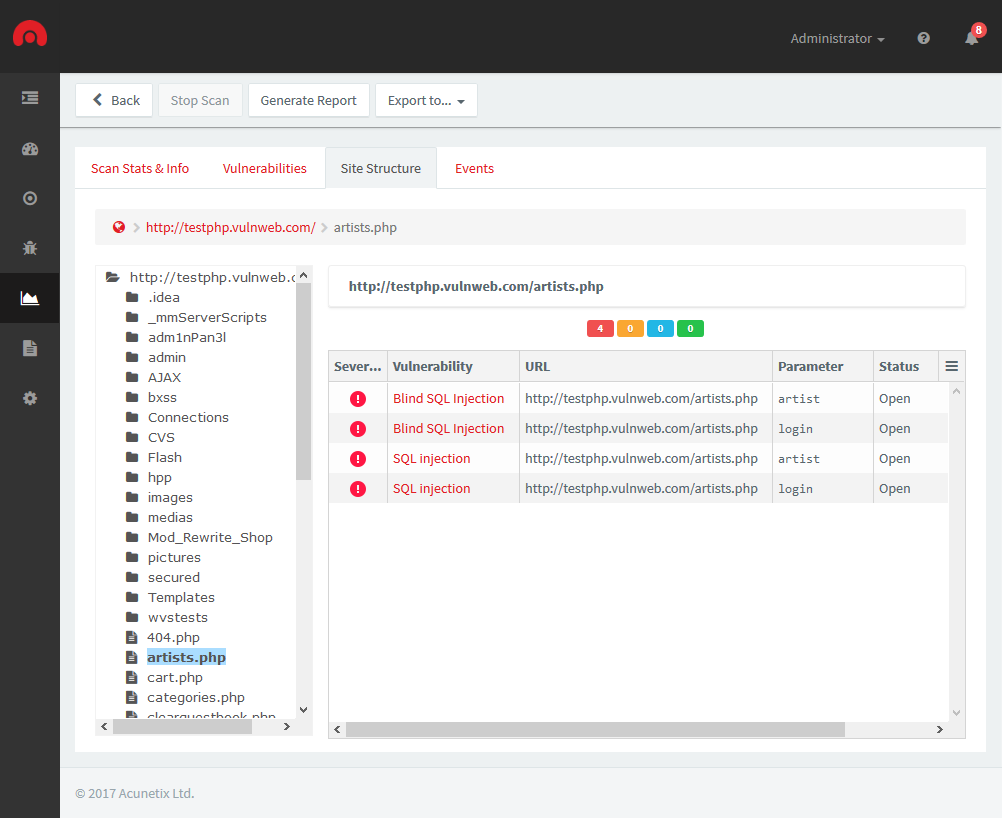 Get the latest content on web security
in your inbox each week.