A business website is often the first point of entry for attackers. If compromised, it can lead to serious problems. If your website is broken into, it's not only a direct risk to your data and operations. Your assets may be used to host suspicious files, spread malware, spyware, ransomware, or conduct phishing attacks. As a result, it may seriously damage your company reputation.
Don't leave your websites and web applications running without the right internet security software. Your critical operating systems need cybersecurity protection such as a virus scanner or antimalware removal tools. Your websites and web applications need a different kind of protection – a vulnerability scanner. The Acunetix online scanner detects, assesses, and manages web vulnerabilities.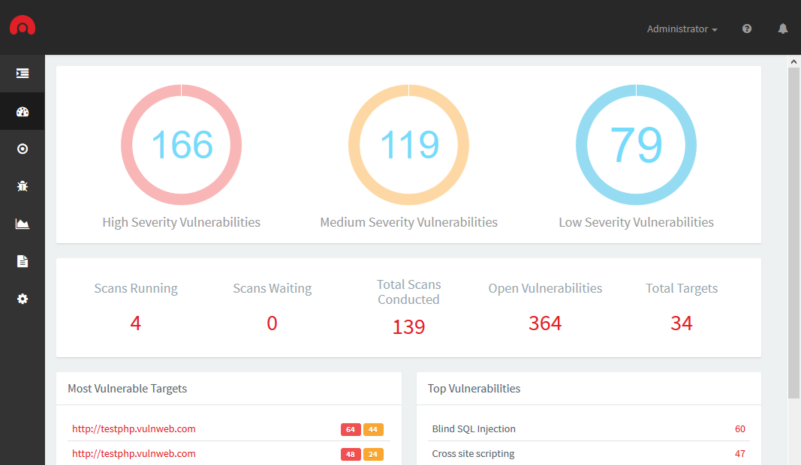 Scan Your Web Assets Fully and Quickly
Today's websites and web applications use complex technologies. Many security tools are unable to reach some areas of the website or web application. Acunetix uses modern technologies to map your entire site and enter even protected areas.
The

 

DeepScan

 

engine lets Acunetix map the entire website or web application. If an area is reachable with Chrome, Firefox, Internet Explorer, or an Android device, it is reachable for Acunetix as well.
You can scan for more than 4500 web application vulnerabilities. This includes

 

SQL Injections (SQLi),

 

Cross-site Scripting (XSS),

 

Cross-site Request Forgery (CSRF),

 

directory traversal, and more.
You can check for network vulnerabilities, too, and manage them using Axunetix. Acunetix Premium is integrated with the leading OpenVAS network security scanner.
Assess Threats and Manage Vulnerabilities
Businesses often have many websites and web applications. Assessing vulnerabilities and managing them manually is time-consuming. You need a solution that can do it for you.
Acunetix has built-in

 

vulnerability assessment

 

functionality. It can help you quickly decide, which vulnerabilities need to be taken care of first.
Finding a vulnerability is just the first step. Acunetix also takes you through the next steps with its

 

vulnerability management

 

capabilities.
A business needs the right information for the right people. The Acunetix reporting engine lets you create the right reports for developers and executives. You can even use it for compliance purposes.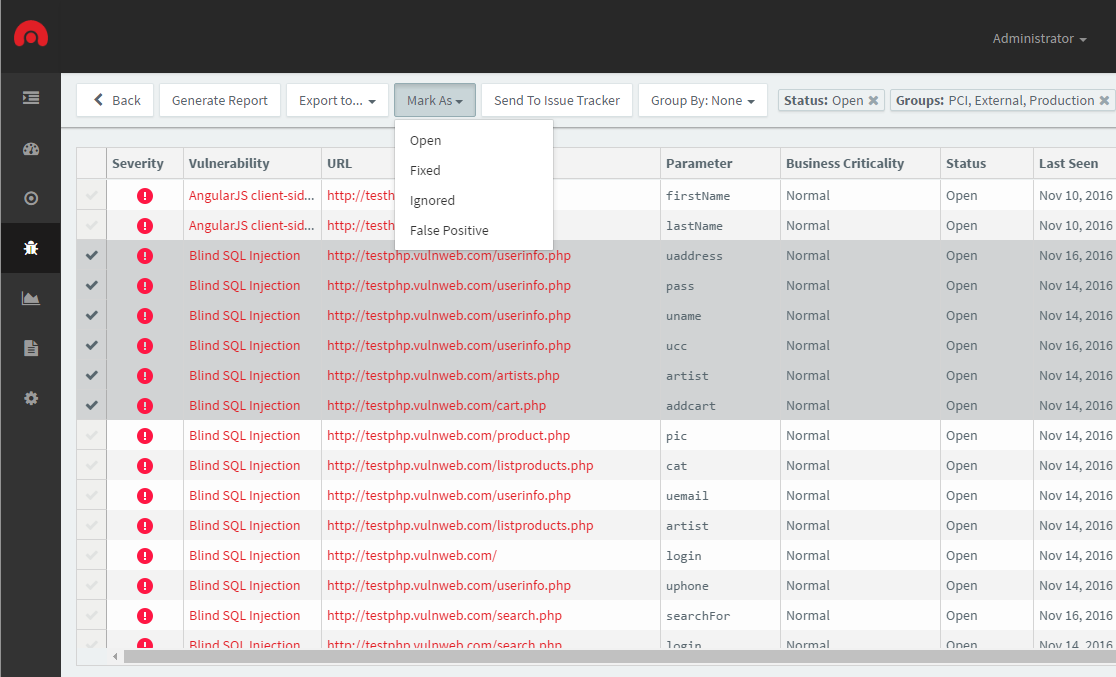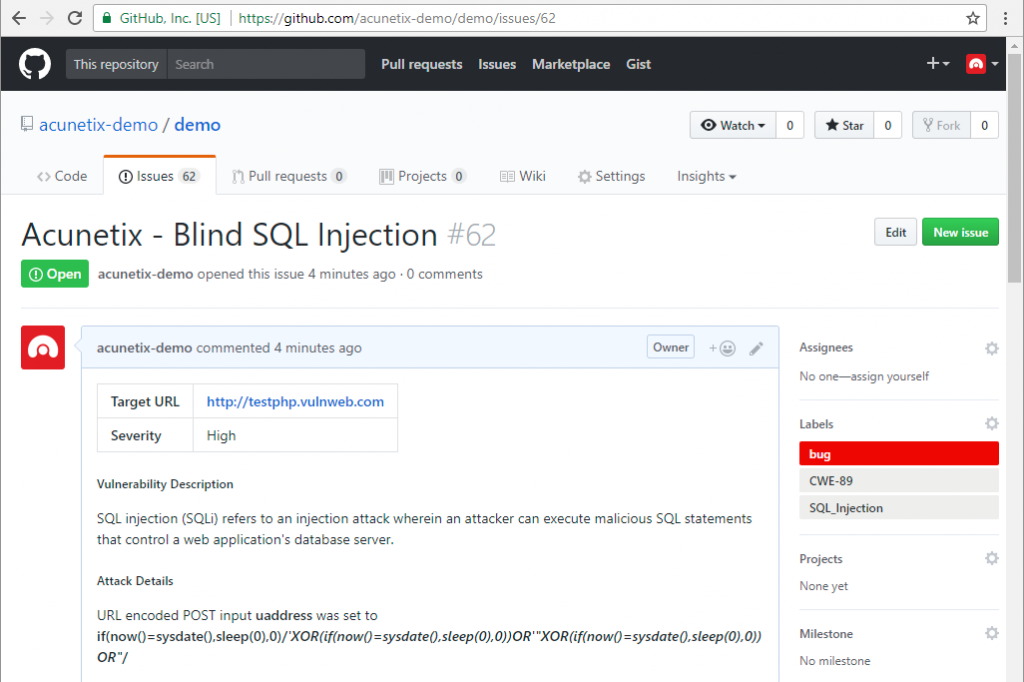 Automate and Integrate to Save Valuable Resources
You want your antivirus program to work automatically without human intervention. Your web vulnerability scanner should also need minimum human intervention. Antivirus software that does not remove malware automatically is not good for business. Neither are manual web security tools or manual vulnerability scanners. For your business to work smoothly, you need automation and integration.
Manage web vulnerabilities in real-time using an issue tracker such as JIRA or GitHub. Send scan results to the issue tracker automatically.
Include web vulnerability scans in your SDLC. Run Acunetix scans in CI/CD pipelines using tools such as Jenkins.
Automate scans using a built-in scheduler and scan options. Perform quick scans more often and custom scans when your assets are less overloaded.
---
Acunetix is a key point in our application's security strategy, it's integrated with the QA process, allowing us a cost effective way of detecting flaws that can be solved early within the development life cycle. Its toolkit also facilitates performing of manual tests. After trying many others, we can say that it is the fastest one and has the best relationship between findings and false positives.
---