DAST has come a long way from its humble beginnings.
Many businesses searching for web application security solutions are still apprehensive of DAST because they perceive it the way it was many years ago. DAST tools are often described as slow, not automated, not integrated, with limited reach and accuracy, and not usable for DevSecOps.
This is not true.
Even professional market analysts often do not realize the evolution that DAST tools have gone through in just a couple of years. Most DAST-related problems that analysts still mention as disadvantages were eliminated quite some time ago.
As a result of this wrong perception, companies often struggle, trying to manage their security with a combination of SAST, SCA, and manual solutions. Then, they discover Acunetix and they are surprised how easy web application security can be.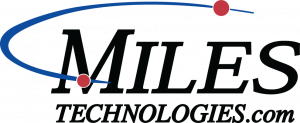 That was the case with Miles Technologies. Before Acunetix, they needed 3 to 10 business days to complete all vulnerability scans and get results. Their toolset included several manual tools, which required specialists to operate because they were complex and not intuitive at all. With Acunetix, they managed to eliminate these problems.
Get the latest content on web security
in your inbox each week.