Data breaches are a recurrent theme in today's news and the task of securing web applications isn't getting any simpler. To such an extent, it's becoming ever more important for organizations to do more for web security than make sure their Windows and Linux operating systems receive the latest security patches and deploying SSL/TLS on front-facing web servers. Modern attacks hone in on vulnerable web applications and web servers such as Apache HTTP server and Nginx.
Aside from the basics like ensuring that your web server has the latest security patches applied or modifying your Apache server configuration to not display its Apache version, a lot of focus should be given to the web applications (and their corresponding web server configurations) served by that web server. The easiest way to get started is to run an automated scan for security vulnerabilities.
Acunetix is a web application security testing tool that automatically crawls and scans websites and web applications to find web application vulnerabilities and misconfigurations. Acunetix allows you to easily test your web server security by looking for thousands of vulnerabilities, quickly and regularly.
Acunetix is not only blazing fast, thanks to its crawler and scanner, it's also among the most accurate. With minimum false positive and false negative rates it allows you to run automated security tests with confidence without the need to waste time manually verifying every result.
Comprehensive Technology Coverage
Most web application security scanners are designed to cope with traditional applications. Since the industry shift towards heavy use of JavaScript in single-page applications (SPAs), most web scanners have found it difficult if not next to impossible to cope. Acunetix, on the other hand, features best-of-breed JavaScript support thanks to its browsing engine called DeepScan. DeepScan allows Acunetix to fully crawl JavaScript-heavy sites, as well as find hard-to-detect client-side vulnerabilities like DOM-based Cross-site Scripting (DOM XSS), which are not detectable via server security software such as intrusion detection systems (IDS) and web application firewalls (WAF).
No Need to Choose Between Fast and Accurate
Automated web application security scanners have a reputation of being slow, never finishing, and dragging on engagements for ever. Acunetix is set to change that. Acunetix has been engineered from the ground up to be highly optimized for speed, yet intelligent enough to take no shortcuts when it comes to accuracy. As a result, by being by far the fastest scanner on the market, it allows you to test a vast array of websites and web applications simultaneously and continuously.
Acunetix comes bundled with AcuSensor, an optional server-side sensor for Java, ASP.NET, and PHP applications. AcuSensor not only further increase accuracy during scans, but it can even inspect calls to and from a running web application to the database server whilst a scan is in progress.
Frequently asked questions
Recommended reading
Learn more about prominent vulnerabilities, keep up with recent product updates, and catch the latest news from Acunetix.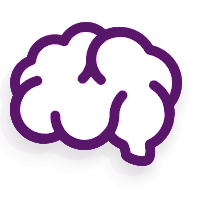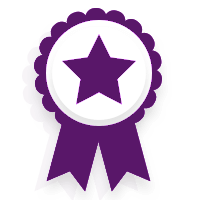 "We use Acunetix as part of our Security in the SDLC and to test code in DEV and SIT before being promoted to Production."
Kurt Zanzi, Xerox CA-MMIS Information Securtiy Office, Xerox
Read more case studies >