Despite your current efforts, it is more than likely that your websites and web applications are vulnerable to hackers; more than 70% are. In order to keep vulnerabilities at bay, you need to strategically invest in a comprehensive vulnerability management plan. Acunetix can help. Our On Premises Windows software application can run a full scan from your computer to make an immediate vulnerability assessment. You can also scan our test websites to see a sample of vulnerability scanning details.
Detect web vulnerabilities in real time
Acunetix's provides interactive application security testing (IAST) with its AcuSensor gray-box vulnerability testing technology. Our scanner offers the highest level vulnerability detection and scans for more than 1200 known vulnerabilities in WordPress' core, themes, and plugins. Acunetix's DeepScan technology crawls all websites–including those developed with HTML5, JavaScript, and RESTful APIs. Further, our web vulnerability scanner allows you to scan for SQL injection, XSS, and over 6500 critical web application vulnerabilities using dozens of different technologies and frameworks with the lowest false positive rate in the industry.
Acunetix is a proven leader in web vulnerability scanning
Many Fortune 500 companies already trust our website security scanner to identify security vulnerabilities so that they can take actions to keep their networks secure. With our automated web application security tools, we offer advanced SQL Injection and Cross-site Scripting testing that includes advanced detection of DOM-based XSS.
We are time-tested, yet we stay up-to-date with the latest web application security risks in order to ensure complete reliability in security auditing with the industry's lowest false positive and false negative rates.
Advanced features for all of your needs
Our current version is more than twice as fast as previous iterations, and far more efficient than other tools on the market. In addition, full or quick scans can be scheduled with any frequency–allowing you to customize according to your organization's needs.
Our AcuSensor Technology for .NET, PHP, and Java, deployed on the server side, launches sensors inside the source code and then transmits that information back to the scanning tool. By inspecting dynamic source code, AcuSensor can pinpoint vulnerabilities in a specific line of code and its location, which allows for more efficient remediation of any issues.
Try Acunetix's vulnerability scanner software today
Acunetix's low false positive and false negative rates mean that independent third-party comparisons and benchmarks such as WAVSEP rank us above many other web application scanners.
Sign up for our 14-day free
trial and see why our customers–and independent authorities–rate us best in class among web vulnerability scanners.
Recommended reading
Learn more about prominent vulnerabilities, keep up with recent product updates, and catch the latest news from Acunetix.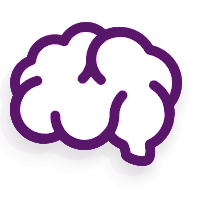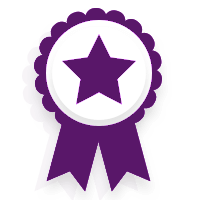 "We use Acunetix as part of our Security in the SDLC and to test code in DEV and SIT before being promoted to Production."
Kurt Zanzi, Xerox CA-MMIS Information Securtiy Office, Xerox
Read more case studies >