Although the Login Sequence Recorder (LSR) does provide the ability to perform scans while being authenticated, there may be cases during authentication where manual intervention is required by the login form. For example, CAPTCHAs, one-time passwords and two-factor authentication cannot be performed automatically since they are either indistinguishable by the Login Sequence Recorder (LSR), are only valid once or require additional information apart from the credentials which the LSR has.
These cannot be filled out automatically and therefore the user needs to step in.
Launch the Login Sequence Recorder
Record the Login Sequence normally
Identify the action that needs to be completed manually on the right-hand side panel and click it
Change the 'Type' or action to 'manual'
When the sequence is being played, the LSR will request that a user manually performs the required events and then clicks on Resume.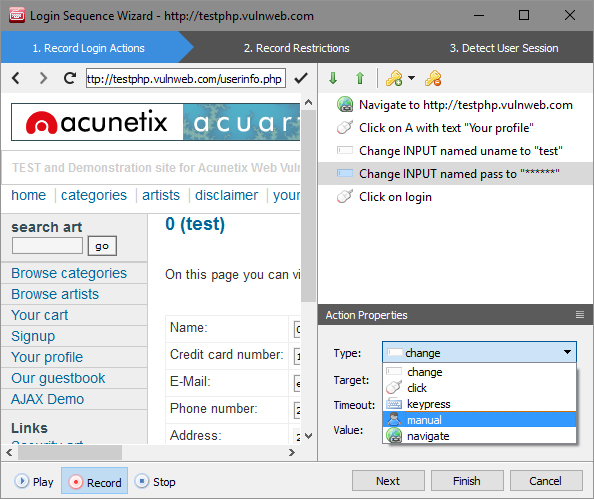 You can learn about automated login during a scan and how to use the Login Sequence Recorder in the following guide – Login Sequence Recorder.
View all the Acunetix FAQs here.