In order to achieve compliance with regulations like ISO 27001, you need web application vulnerability scanning and management tools with the ability to produce audit ready reports to aid your information security programme to follow best practices, continuously test security controls and keep critical vulnerabilities at bay.
Obtaining the necessary expertise to achieve and maintain compliance can be challenging and expensive for organizations of any size. With built-in web application vulnerability assessment, vulnerability management, Web Application Firewall (WAF) integrations, Issue tracker integrations and audit ready compliance reports, Acunetix gives you the tools you need to reach ISO 27001 compliance readiness.
Acunetix is a best of breed automated web vulnerability scanner. Acunetix can scan hundreds of web applications for thousands of vulnerabilities, including ISO 27001 vulnerabilities, quickly and accurately supporting a vast array of technologies, including the latest and greatest JavaScript and HTML5 technologies.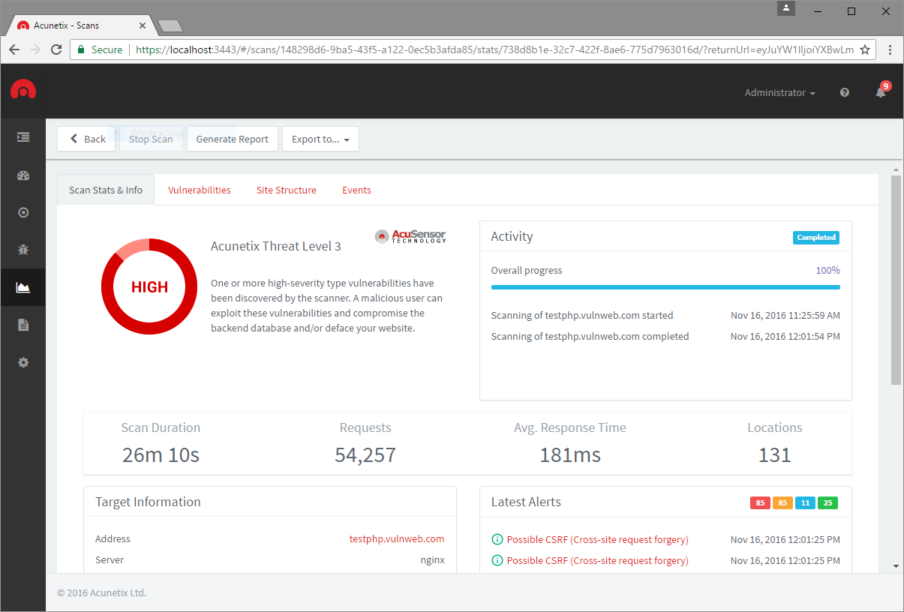 Quick and easy ISO 27001 vulnerability compliance
With web technologies moving at such a rapid pace, modern websites are full of complexities. To such an extent, many legacy vulnerability scanners designed to scan websites built a decade ago, don't meet the needs of the modern web and therefore, can't scan large and complex web applications quickly and accurately. With a re-engineered core, and a highly optimized crawler, every inch of Acunetix is tuned for speed, efficiency and accuracy, allowing it to find those ISO 27001 vulnerabilities even in the largest and most complex of web applications without breaking a sweat.
What's more, with Acunetix, it's possible to throttle the speed at which a scan runs, ensuring that even high-traffic sites can be scanned without affecting their performance. You can also schedule ISO 27001 vulnerability compliance scans to run at specific times of a day, week or month, or even define you own custom schedule.
You also have the option of running scans on a continuous basis with Acunetix only running a quick scan every day of the week, with a full ISO 27001 compliance scan run once a week. This ensures that any new technical vulnerabilities that may have been introduced in-between full scans get picked up by Acunetix immediately.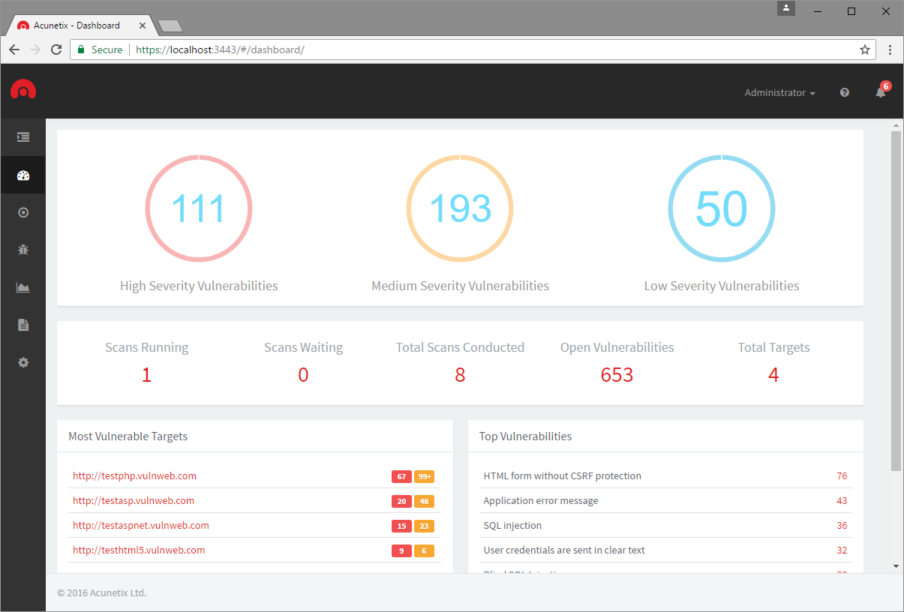 Audit ready ISO 27001 compliance reports
With built-in reports for ISO 27001, and other compliance standards, Acunetix enables you to quickly and easily conduct daily security reviews, satisfy management and auditor requests and protect your organization against costly penalties. Additionally, Acunetix also allows users to export discovered vulnerabilities to third party tools such as Issue Trackers like Atlassian JIRA, GitHub and Microsoft Team Foundation Server (TFS).
One of the biggest issues with conventional web vulnerability scanners is that they simply report a list of vulnerabilities after a scan is complete. Acunetix takes a different approach in that once a vulnerability is found during a scan, it is automatically cataloged and assigned a status of Open. After the vulnerability gets fixed, Acunetix may be used to re-test the vulnerability to make sure it's properly fixed, and then automatically marks it as Closed, allowing you to easily and accurately report on remediation progress to management, auditors and other stakeholders quickly, accurately and most importantly, from one centralized location.
All of this information is available at a glance in the Acunetix Dashboard and thanks to Acunetix's multi-user, multi-role capabilities, users can only see what they're meant to. With Acunetix you will be able to focus on web security instead of needing to become a compliance expert.
Frequently asked questions
Recommended reading
Learn more about prominent vulnerabilities, keep up with recent product updates, and catch the latest news from Acunetix.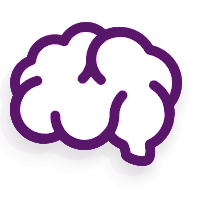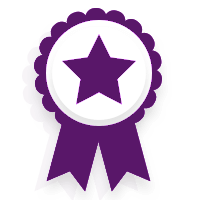 "We use Acunetix as part of our Security in the SDLC and to test code in DEV and SIT before being promoted to Production."
Kurt Zanzi, Xerox CA-MMIS Information Securtiy Office, Xerox
Read more case studies >