If your business depends on web applications, then web application security needs to be a priority. Among web application vulnerabilities that you need to be scanning for and remediating, cross-site scripting (XSS) must be top of mind. With a well-designed cross-site scripting attack, an attacker can steal a user's session, personal data, modify how an application appears in their web browser, send data as the compromised user, cause the target to download malware.
To protect your business, maintain the trust of your users, and remain in compliance with regulatory and compliance regimes such as GDPR, you need a vulnerability scanner that reliably identifies all types of XSS so you can fix them. You need Acunetix.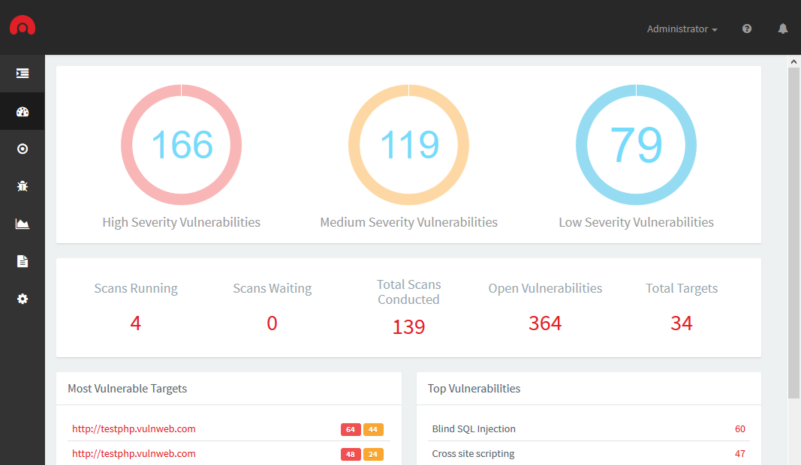 Scans for All Types of Cross-Site Scripting Vulnerabilities
XSS vulnerabilities come in several forms, all of which lead to attacker-controlled code running in a victim's browser.
Stored XSS, also called persistent XSS, means that an attacker can cause the web application to save a malicious script which is then in turn served back to victims when they visit the site. While stored XSS is not nearly as prevalent as Reflected XSS, it's by far the most dangerous since an attacker may easily affect several site visitors at once.
Reflected XSS refers to a vulnerability in which sites return malicious JavaScript within an HTTP response, normally originating via an HTTP request to a crafted URL. Typically these attacks require minimal user interaction, such as clicking on a malicious link in a phishing email. If the target clicks on the link and the page to which the attacker links is vulnerable to reflected XSS, the attacker's code will execute in the target's browser.
…Including DOM-based XSS
DOM-based XSS is a concern primarily in modern Single Page Applications and other web applications that shift functionality to JavaScript on the frontend. DOM-based XSS occur when an attacker can successfully manipulate what is known as a DOM XSS "source" (most commonly, but not only, the URL) which is in turn evaluated by a DOM XSS "sink" as part of the application's frontend JavaScript code.
Acunetix identifies all types of XSS, allowing you to remove the vulnerable code and remediate the issues.
Technology independent
Web application technologies are evolving. Though most data processing and functionality has historically happened on the server side, many modern applications shift functionality to client-side JavaScript code.
Acunetix's DeepScan technology lets you crawl, scan, and identify vulnerabilities in any type of web application. That includes common open source platforms like WordPress, canned off-the-shelf commercial applications, or applications uniquely built for your business. Whether the underlying language is PHP, Ruby, Python, JavaScript, or any other language, Acunetix works.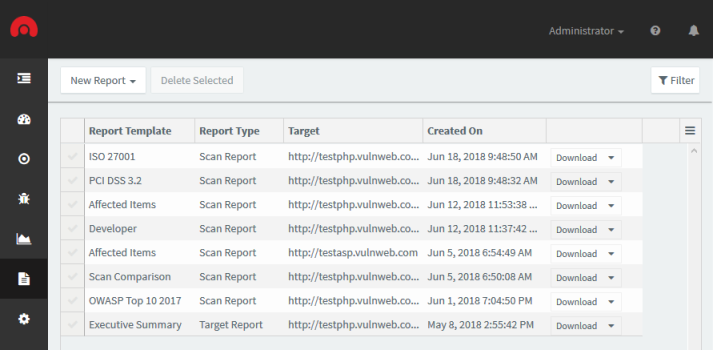 Full-Featured Web Application Testing Tool
Though XSS is a high-severity vulnerability, it is not the only issue that your business needs to detect in web applications. Other web application vulnerabilities in the OWASP Top 10 and beyond also put data at risk. Those vulnerabilities include SQL Injection, cross-site request forgery (CSRF), remote and local file inclusion, path traversal, SSL misconfigurations, and more.
Acunetix is more than just an XSS scanner: it a full-featured web security scanner that produces industry-leading accuracy with a minimum of false positives. You can configure scans that focus on individual security issues or run a full range of tests. Each result comes with a detailed explanation of the finding. This allows the security team to quickly prioritize and delegate remediation tasks, or use them as a basis for deeper web penetration testing.
---
We use Acunetix as part of our Security in the SDLC and to test code in DEV and SIT before being promoted to Production.
---