Web applications collect, store, and use sensitive information to provide an interactive experience for their users. Because of this, they run the risk of being attacked by hackers that seek access to customers' financial data and other privileged information.
In Acunetix's own proprietary research report from 2017, we identified that cross-site scripting (XSS) vulnerabilities were found on a full 50 percent of web applications. TLS/SSL vulnerabilities were found in 33 percent of web applications, and SQL Injection (SQLi) vulnerabilities were found in 20 percent of web applications. While marginal improvements to these statistics may be observed from one year to another, it's painfully clear that progress is slow and that web application vulnerabilities remain a constant problem.
In today's marketplace, web security is a priority. Customers want and need to access web applications with confidence that their data is secure and protected. Protect your web applications with Acunetix's robust security scanning tools.
Make security scanning a priority
Take measures to guard against security vulnerabilities with an intelligent scanning tool like Acunetix's vulnerability scanner. Our tool scans for SQL injection, Cross-site Scripting (XSS, PHP, and more than 6500 other web application vulnerabilities to keep your data–and your clients' confidence–secure.
Acunetix's scanning technology can identify common vulnerabilities in popular web applications including more than 1200 core, theme, and plug-in vulnerabilities in WordPress. Further, we can automatically scan web applications with custom form authentication or other custom access controls and session management.
Acunetix can address your vulnerability scanning needs
Acunetix's vulnerability scanner works fast to analyze sites and detect critical vulnerabilities with 100% accuracy. Our DeepScan Technology yields the highest SQL Injection and XSS Detection rates, crawling websites developed using HTML5, JavaScript, and RESTful APIs.
Acunetix's security scanner uses black box techniques to detect vulnerablities. However, Acunetix AcuSensor takes black box vulnerability detection further by using gray box techniques to enable interactive application security testing. This is done by placing sensors inside application source code of ASP.NET, Java or PHP applications. Acunetix can also generate technical and compliance reports for PCI DSS, OWASP Top 10, ISO 27001 and HIPAA via an easy to use web user interface.
Try Acunetix's web security solutions On Premise or Online
Web application scanning works by target identification, site crawling and structure mapping, and security analysis, and Acunetix, used by many Fortune 500 companies, is the gold standard. Our scanner is available On Premise or Online, so download or sign up online for a free 14-day trial today.
Recommended reading
Learn more about prominent vulnerabilities, keep up with recent product updates, and catch the latest news from Acunetix.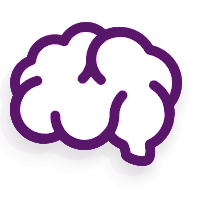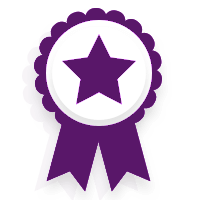 "We use Acunetix as part of our Security in the SDLC and to test code in DEV and SIT before being promoted to Production."
Kurt Zanzi, Xerox CA-MMIS Information Securtiy Office, Xerox
Read more case studies >